Cleaning…this is probably my least favorite topic.
It is most certainly not my strong point. I don't know the best cleaners to use for what purpose, I don't have any tips or tricks to get out stains, mildew or anything foul smelling and I generally feel like I have better things to do. And I do, have better things to do, as do you!
So I did some leg work for you and found 4 tips for being quick and efficient so you can get back to doing more fun things, like literally anything else.
I scoured the cleaning tips from all the top blogs and magazines and found a few tips in common among all of them:
1. Use only a few, good products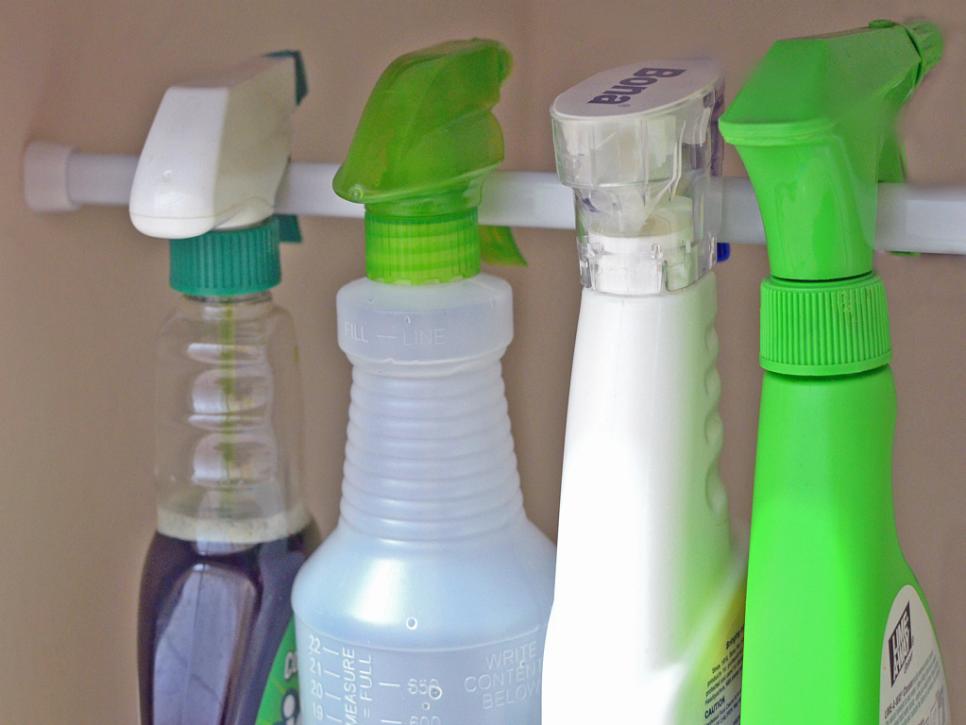 Photo: Aimee Lane
You don't need to have a special cleaner for each and every little thing, stick with four categories and get quality products: Abrasive cleaner, Tile/Bathroom Cleaner, Degreaser and Multisurface. Invest in a good vacuum, it is worth it, and grab some microfiber towels, gloves and sponges while you're at it. That's it, that's all you need, so don't go off buying fancy tools and gadgets or the 8 different cleaners for your floors and counters…keep it simple.
2. Carry your supplies with you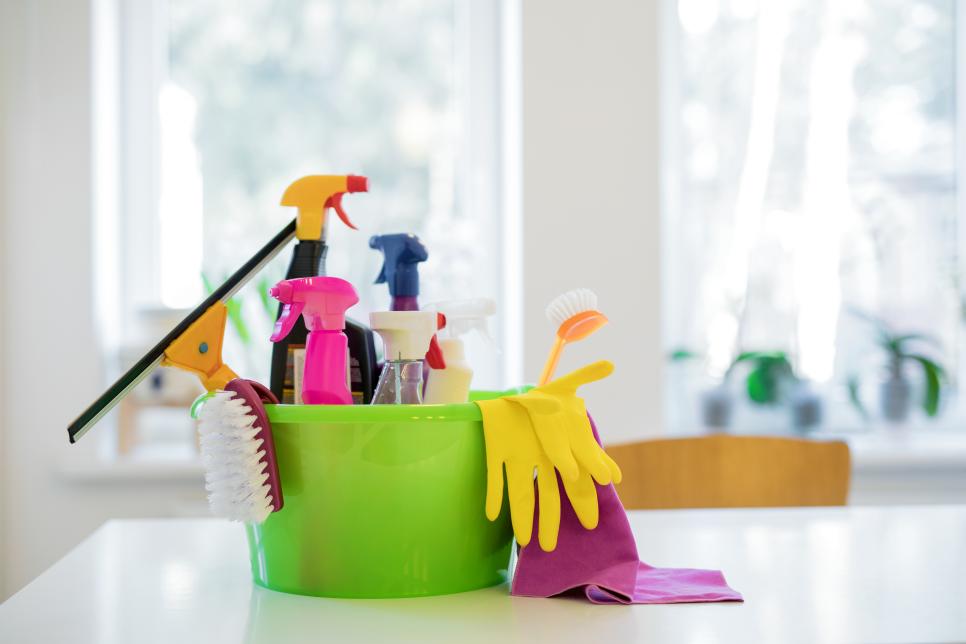 Photo: Shutterstock/Kaspars Grinvalds
Grab a shower caddy or an apron with pockets and put your four cleaners and supplies in it. Then you can grab it and go and have everything you need right there. This will save you time and steps as you hunt around trying to find things. And for those of us who still have little ones that like to put everything in their mouths, we can keep this one stop shop out of reach and not worry about baby proofing the three cabinets of cleaning supplies.
3. Clean in an order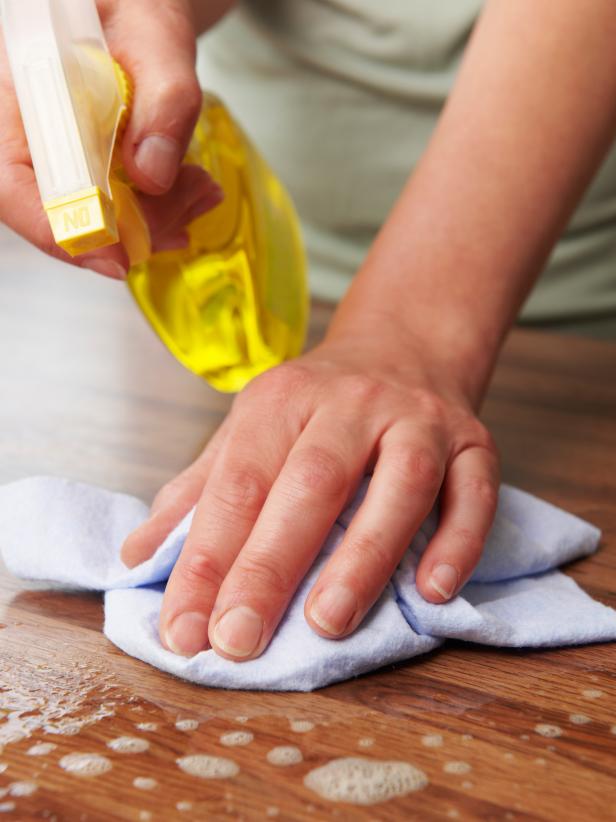 Photo: Shutterstock/SpeedKingz
Pick one room at a time and start with decluttering. Put all of the things that don't belong in that room into a basket instead of running them around throughout the house and getting sidetracked. Next, wipe down all of the surfaces and last run the vacuum. For each of the three steps, start in one corner of the room and work in a circle back around, that way you aren't wasting time going back and forth. If you vacuum and then move things around, you'll just be putting dust and dirt back on the ground, so stick to the order. Empty the basket of stuff at the very end.
4. Pull out a hack when you are really deep cleaning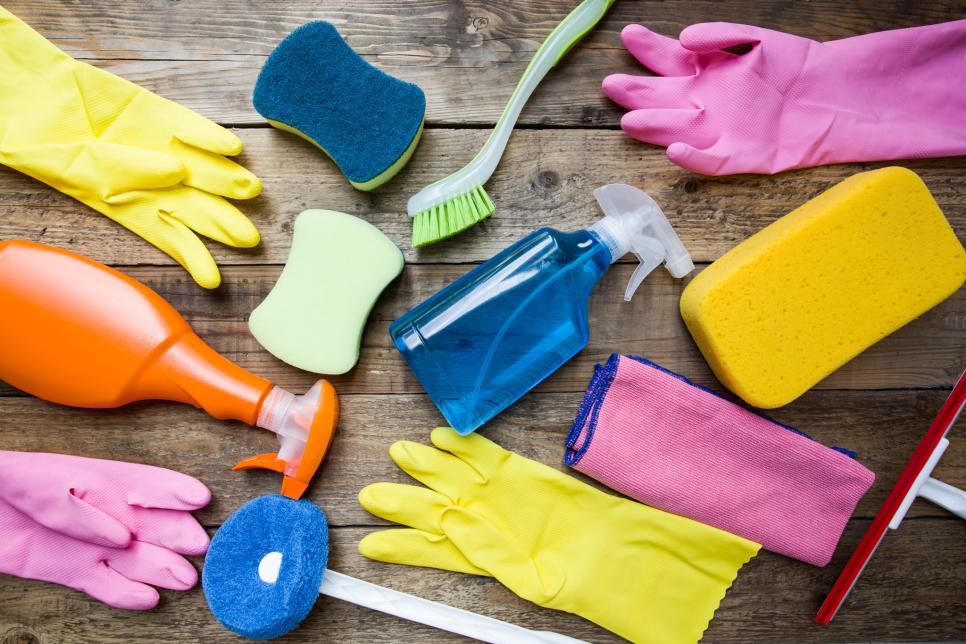 Photo: istockphoto.com/Tatum
There is a hack for cleaning EVERYTHING. I'm not kidding, I was amazed at all of the tips for cleaning the things that I dread the most, here are some of my favorites-
– Use a lint roller on your screen door –
– Steam vinegar / water mixture to clean microwave (see more) –
– Clean your stove burners with ammonia and a zip lock over night (see more) –
– Clean bathroom walls with a swiffer / dust mop (anyone else get hair stuck way up there?!) –
– Clean your washing machine with hot water and bleach (see more) –
– Use dryer sheets on base boards (see more) –
What are your favorite tips, I want to hear them!